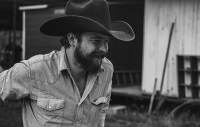 *** CANCELED ***
Colter Wall
Mike Beck & Zack McGinn
Time: 8:00pm Day: Saturday Doors: 7:00pm Ages: All Ages
This Event Has Ended
Colter has decided due to the rising concerns of the Delta Variant he is canceling this tour until 2022. AMP has issued refunds for Colter Wall and we look forward to rescheduling when the time permits. Sorry for any inconvenience. From the Colter Wall team:
"Folks, couple of things to share. You work hard for what you have. It's something we've all got in common. As the team rescheduled September, October, and November 2021 dates for fall 2022, it just didn't sit right with us that while you waited for rescheduled dates, your wages would be held for another year. For that reason, we canceled the shows, so the refund process could begin. Those ticket refunds are available at place of purchase. We appreciate each of you who bought a ticket, and we hope that when the time comes, you will buy a ticket to the next show."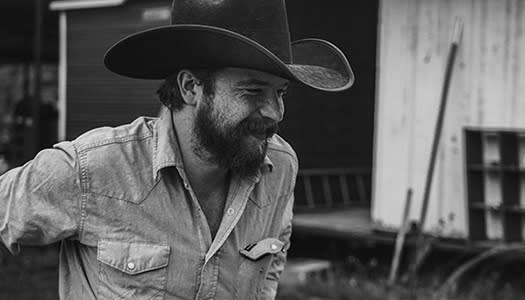 Tickets cost $27 in advance, $30 day of show (including all service charges). They are also available by phone through Hold My Ticket at 505-886-1251.
Western Canadian songwriter Colter Wall is a weathered baritone that spins narratives on the stage. He sings traditionals known to most, historic reverie, and poignant originals, raising both goosebumps and beers throughout the evening. It's a nostalgic atmosphere and a simple yet colorful experience.
On his third album, Western Swing & Waltzes and Other Punchy Songs, Wall's 10-track ode to the themes and labors of western life, picks up where his last album left off, with a reverence for his "working cowboy kin."
Recorded in the heart of Texas at Yellow Dog Studios, Wall's new album features his own band hot off a North American tour. Along the Blanco River bank, outside the small town of Wimberley, Colter and his boys recorded a collection of cowboy songs, old and new.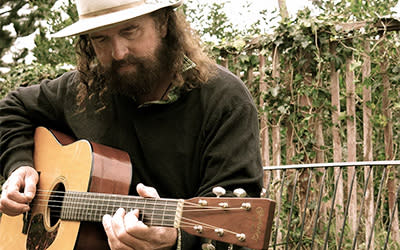 Mike Beck is an engaging acoustic solo artist who regularly performs in the United States and Europe. He is a regularly featured performer at The National Cowboy Poetry and Music Gathering. Mike has seven albums under his belt with original songs that have been recognized as some of the finest compositions on Western Americana out there.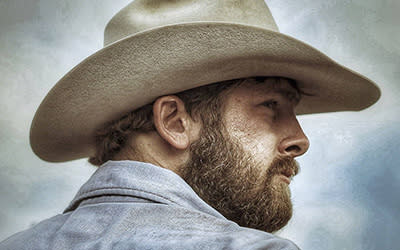 Singer/songwriter Zack McGinn is no stranger to the stage. Fronting a touring band for over a decade, he has seen his fair share of dive bars and dance halls. Giving up life on the road—McGinn traded those dive bars in for a horseback sunset and long days in the West Texas heat, running and operating a ranch with his family. This lifestyle isn't for the faint of heart, but in true cowboy fashion Zack wouldn't have it any other way. He is currently recording his debut solo album, set to release in late 2021. 
---